Services
Cross and its people create custom software tailored to your needs, analyse Big Data to gain often unexpected and eye-opening insights for your business as well as integrate and modernize your IT systems. All with a pedigree of a stable, family run business since 1988. Tell us your story and we will help you unearth potential and create a product.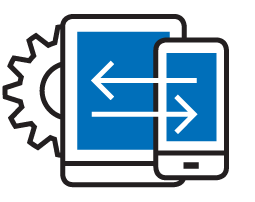 Custom software
Desktop development
We have developed custom software for a diverse range of high profile clients across a wide
range of sectors (public, private and third)
and industry types. We work with industry-leading technology and will re-use a wide range of existing components and services to support the rapid delivery of a custom digital solution.
We will
work collaboratively with you
, from analysis and consultancy, through to the design, development and delivery of your custom software solution. As experts in the delivery of digital services, our skilled consultants understand that no two clients are the same and that's why we typically take an agile approach to meet your specific needs.
Mobile applications
Mobile devices have already conquered the internet. Social sharing, geo tagging and information search has taken the mobile to a different level altogether. If you have a business that seeks to reach its customers through internet, the mobile users need to be tapped. The most effective way to do it right now is having your own mobile application.
We design and develop advanced, intuitive, full-featured and stable Android and iOS mobile applications to enable our clients to capitalize on the opportunities of the Mobile (R)evolution. Here our knowledge of the hardware, drawing on our extensive embedded software development expertise is particularly applicable to helping us eliminate various bottlenecks caused by the mobile devices' physical limitations.
Web development
We specialize in developing highly engaging web and e-Commerce solutions that will help you dominate the digital marketplace. With our services and expertise in the latest tools, we create great websites, useful web apps and satisfied customers. Our website development professionals recognize the value of solid information architecture design and integrative branding that engages the customer from the first stop at your site.
Our websites stand out because they are:
Secure, scalable and optimized for high performance, anticipating business growth and security challenges
Mobile-friendly and offer a responsive web design across all browsers and screens
Easy to manage for non-technical users owing to predefined content formatting styles (headings, paragraphs, multimedia and so on) and a smooth navigation between various kinds of digital assets (texts, images, videos and others)
Interactive, media-rich and personalized to make your visitors stay always engaged
Automatically integrated with business systems (CRM, ERP, e-commerce and so on), social media, data analysis tools and mobile apps
Compliant with SEO best practices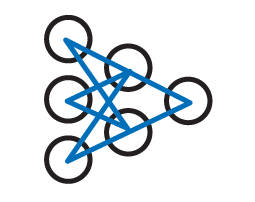 system integration
The main challenges facing organizations today on their path to growth are complex technologies and a rapidly evolving business environment. Consequently there is a pronounced need to understand the complexities of the IT environment and ensure that the technology is in line with your business objectives. The need to achieve operational excellence irrespective of the organization sizes while maximizing efficiency to enable technology enabled business transformation is paramount. Our skilled professionals provide expert integration and configuration services of enterprise systems and cover every step along the way.
On-site assessments to ensure appropriate integration
Refined project coordination
Certified expertise in multi-vendor and multi-platform solutions
Rigorous testing standards, top industry certifications and quality controls
State-of- the-art, purpose-built facilities that handle large volume and complexity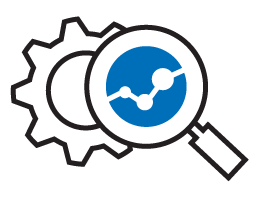 Big Data & AI Analytics
We can help you define a Big Data strategy and select appropriate technologies and vendors based on your requirements and budget. We also ensure it complements your existing data warehouse / BI investments. Our consultants have a comprehensive view of the many options available and help you evaluate both commercial product vendors and Open Source options. Additionally we have expertise in building a variety of well-performing AI models such as classification, prediction and recommendation systems based on structured and unstructured data.
Our team of experts will cooperate with you to design proof-of-concept prototypes utilizing Big Data technologies and Machine Learning algorithms to take full advantage of information within data. On successful validation of the prototype, we help you to scale and deploy your solution to a production-grade implementation. We also provide cost-effective maintenance, support and optimization of your solutions.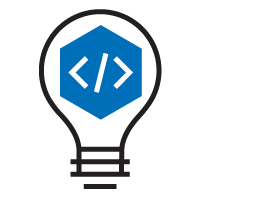 System modernization
Today's business is always changing. Companies grow larger and larger. Staying in business requires keeping abreast with all of the latest technologies in order to maintain the competitive edge over other businesses. There are times when reengineering services become necessary in order for IT systems to support all the ever-changing needs of online businesses. These services range from migrating products to different platforms while preserving their functionality and to achieve better performance ratios by means of adding increased solution functionality.

At Cross, we have experience to determine the best reengineering approach for an individual business' needs. Our software re engineering services are founded in years of experience and the most highly qualified expertise.
We know which re-engineering process to use for which business, based on our technical know how. Our superior infrastructure lets us carry out software re engineering seamlessly, with minimum technology risks and minimum market risks.
Our products and services include:
Using a variety of technologies to re-build legacy applications
We are able to implement technologies that migrate across application servers, operating systems, databases and languages
We can enable desktop applications, client-server and legacy applications for the web
contact form
Got questions? We have the answers. Contact us today.