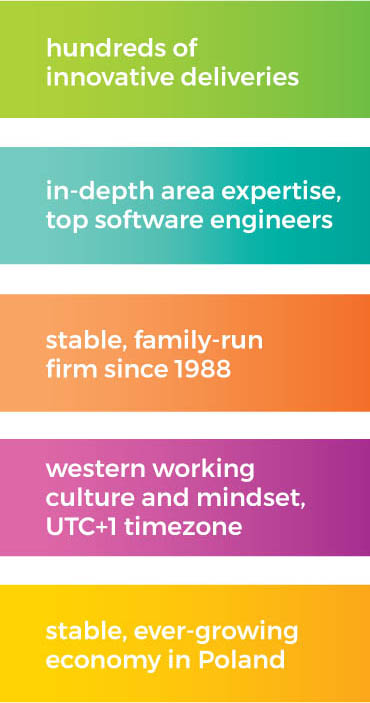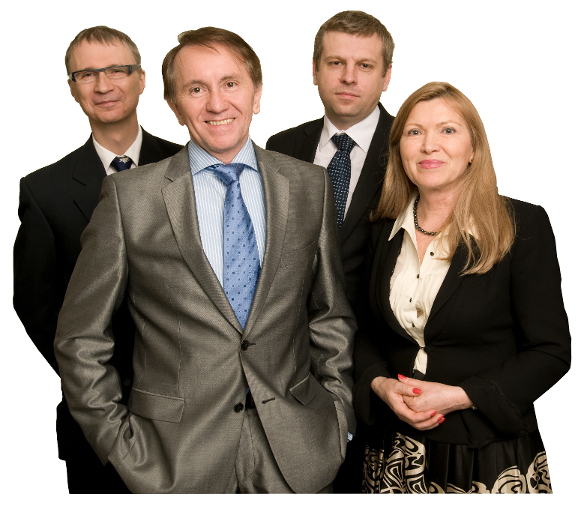 Who we are
Cross Ltd. was established in 1988. It was founded by a group of enthusiasts - cybernetics, IT and electronics graduates centred around Włodek "Cross" Glinka. The first company headquarters was located in a garage in the Warsaw Mokotów district. Our company history therefore resembles - toutes proportions gardées - the history of development of giants from the Silicon Valley. Nowadays Cross is one of the most experienced IT companies in Poland. We specialize in development and implementation of innovative custom solutions. Our company attracts top talent from top IT faculties in the world. This creative and highly experienced team of software engineers has skills across multiple programming languages and technologies. This translates to high performance solutions, which enable our clients to succeed. Our customer-centric focus helps us deliver value while creating and nurturing long-term relationships.
What we do
We help our clients turn their ideas and business needs into smart, one-of-a-kind products. We take advantage of cutting-edge technologies and our decades-long expertise to offer a wide range of services from concept and strategy, to design, implementation and support of custom-made solutions. Besides that you should reach out to us should you be in need of technology consulting, data analysis, system integration or QA and testing. We are highly specialized in competitive, technology- and data- driven industries of Utilities and Banking.
Technologies
Some of the technologies we love to apply in order to create solid value for our customers.

Delivery Process
We work according to industry best practices with great energy and commitment. Whichever approach is needed, we have the skills and the experience to work independently or integrate seamlessly with you project team to incrementally build a magnificent solution.


Recognition